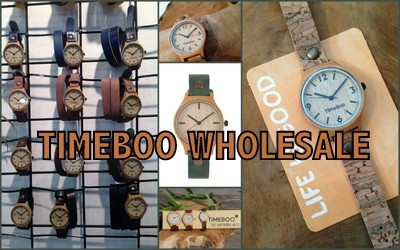 TIMEBOO/ CAYBOO VOF
Steenweg 7 , 6131 BB Sittard, Netherlands
TiMEBOO watches - timeless quality captured in bamboo
Welcome to TiMEBOO Bamboo watches wholesale.
Please use your login code to check prices and to place your order.
No login code yet? Send us your company registration number and your VAT number at info@timeboo.eu and we send you your unique wholesale trading code.
Working together to gain great sales.
At TiMEBOO we recognize the value in working with you to supply our unique product in a way that promotes your business.
Setting up trade terms
Initial minimum order value of

250 euro

After your first order, your company is listed as a TIMEBOO stockist at www.timeboo.eu

First payment should be made in advance, following payments can be on invoice with a payment time of 14 days after receiving the watches.

Following orders have a minimum order value of 100 euro

Minimum order values can be comprised of any combinations of stock.

Fixed minimum retail price, to safeguard value, worth and market positioning. Increasing the customers price is allowed, the advised customers price is a minimum

Invoices will be in € (euros) and without VAT if you can show a VAT number; if not, VAT must be charged because of Dutch legislation.
Meeting your customer needs
Clockwork guaranteed for 1 year, including guarantee certificate.

Delivered in an eco-friendly gift box.

You can sell TiMEBOO online and offline
Delivery
Our terms of delivery are applicable on all products

Shipping cost in Belgium and Germany € 9,- Other countries in Europe on request.

Above € 500,- we deliver franco.
If you have any questions at all, please contact us at info@timeboo.eu. We will be pleased to help you.